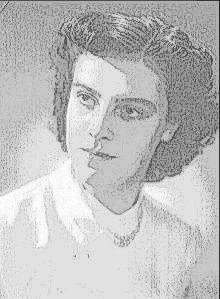 December was the last time for you,
Forever, I will be your nice daughter,
But now, it's time to remember you,
After thirty-four years, I'm always your daughter.
My songs and prays are for you, Mum!
So long, your eyes disappeared of my glance!
Remember the time of your sweet arms, Mum!
So long, your smile painted my life of chance!
January the second was the last day for you,Mum!
Sorrows and tears were for me,the starts of this year,
Through my twenty years, I was so your fan, Mum!
Sorry! memories come back again through this picture!
Sometimes, the thread of life is so quickly cutted,
The cancer was your finality, Mum, without pity for you!
You were so young for dying, Mum, so suddenly diseased!
And now, I remember the time you were with me,weren't you!
In loving memories,your daughter,
Christine Duhamel.